Unleash the joy of movement with scientifically proven joint care
4CYTE™ Epiitalis® Forte is an advanced, vet-endorsed daily oral supplement, safe to use long term and ideal for all dog breeds and ages.  Formulated exclusively with powerful Epiitalis®, 4CYTE™ is scientifically proven to enhance joint health and function in dogs, so that your loyal companions can sprint, jump, dig, play, and work by your side without limitations or reservations.
Clinical results in 7-14 days!
Buy Now
How 4CYTE™ Epiitalis® Forte supports your dog:
Supports normal joint function, mobility and flexibility
Helps address changes in behaviour such as lack of willingness to jump, run or play
Eases joint stiffness due to normal daily exercise and activity
Helps maintain the health and resiliency of joints and connective tissue
Helps maintain healthy cartilage development
Helps maintain a normal inflammatory response
Promotes quality of life
Supports freedom of movement
Supports ability to meet activity and work demands
Supports normal recovery post-exercise or work
Helps them continue to engage in activities they love for longer
Additional Benefits:
Safe for long-term use
Can be used proactively in dogs from 6 months of age
Surgeon and veterinarian endorsed
Scientifically proven
Peer-reviewed and published studies
Cost-effective once-daily oral administration
Palatable cream flavor
Palatability guaranteed
Feeding Guide
Cost-effective, once-daily administration
A 3.38 fl oz bottle of 4CYTE™ Epiitalis® Forte Dog lasts around 67 days on a maintenance dose for a dog weighing around 44 lb.
Directions For Use: To avoid separation of contents, shake well before each use.
Administration: Draw an accurate volume of gel from the bottle using the supplied syringe, then administer orally.
Active Ingredients:
Product
Canine Gel
Dog Weight
2.2-22 lb
Daily Amount
0.5ml (0.017 fl oz)
Dog Weight
22-44 lb
Daily Amount
1ml (0.034 fl oz)
Dog Weight
44-66 lb
Daily Amount
1.5ml (0.051 fl oz)
Dog Weight
66-88 lb
Daily Amount
2ml (0.068 fl oz)
Dog Weight
88-110 lb
Daily Amount
2.5ml (0.085 fl oz)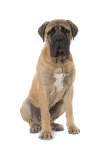 Dog Weight
110 lb+
Daily Amount
3ml (0.101 fl oz)
"The benefits we have experienced are countless and we would never go a day without 4CYTE™ again. It is easy to administer, and the dogs love the taste. We highly recommend 4CYTE™ to every dog owner!"
Maycon Moura
Moura Stock Dogs
Buy Now