Unleash the joy of movement with a scientifically proven treatment
Natural, scientifically proven and endorsed by vets, 4CYTE™ Epiitalis® Forte Dog is a breakthrough joint health supplement, here to help your dog move freely.
This groundbreaking product treats signs of osteoarthritis while actively maintaining and supporting joint health. It's all thanks to the revolutionary property of Epiitalis®, our exclusive, world first patented plant seed oil, delivering results unlike any other.
Buy Now
How this revolutionary treatment supports your dog:
May help prevent and treat signs of osteoarthritis
Helps address symptoms such as stiffness and lack of willingness to jump, run or play
May help support healing after a joint injury or operation
May help improve and maintain healthy joints at any stage of life
Boosts the body's ability to meet performance demands and recuperate
May support healing after acute joint injury or surgery (eg: cruciate surgery)
Targets the cause, not just the symptoms of joint pain
Complements other prescription joint pain treatments your dog may be taking
May also be used as a protective and preventive measure against joint damage
Feeding Guide
Cost-effective, once-daily administration
A 3.38 fl oz bottle of 4CYTE™ Epiitalis® Forte Dog lasts around 67 days on a maintenance dose for a dog weighing around 44 lb.
Directions For Use: To avoid separation of contents, shake well before each use.
Administration: Draw an accurate volume of gel from the bottle using the supplied syringe, then administer orally.
Active Ingredients:
Product
Canine Gel
Dog Weight
2.2-22 lb
Daily Amount
0.5ml
Dog Weight
22-44 lb
Daily Amount
1ml
Dog Weight
44-66 lb
Daily Amount
1.5ml
Dog Weight
66-88 lb
Daily Amount
2ml
Dog Weight
88-110 lb
Daily Amount
2.5ml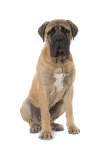 Dog Weight
110 lb+
Daily Amount
3ml